These Sonics AS-227A speakers had an intermittent fault where the sound would crackle and/or become muffled. They are of an indeterminate 1970s vintage, and were second-hand even when purchased back then. They are visually impressive and have a removable grille, which exposes controls for loudness, and an inductor-capacitor (LC network) based equaliser. The manual is available online.
The back boards are attached with several wood screws which were covered with duct tape strips. There are four speaker drivers inside, with the equaliser controlling the relative volume levels. The cabinet is insulated with what looks like fibreglass to me (basic research shows that it shouldn't contain asbestos). In any case I did not remove it - caution should be taken with this kind of material.
I followed various 'debugging' approaches:
Checking wiring and solder joints.
Desoldering the capacitors and testing them with an ESR meter.
Inspecting speaker drivers & cones for damage using steps like these: https://www.behindthemixer.com/identify-blown-speaker/
Listening to the speaker drivers individually with test tones from a tone generator app.
I eventually determined that the tone control switches were at fault. After cleaning the contacts with electrical contact cleaner they are sounding as good as ever.
Here are some phone-photos of the electronics and cabinet.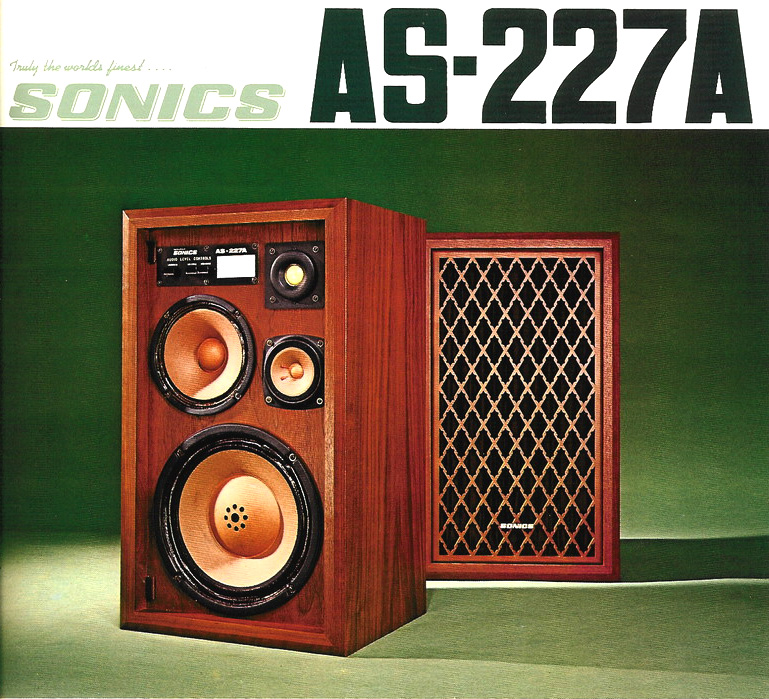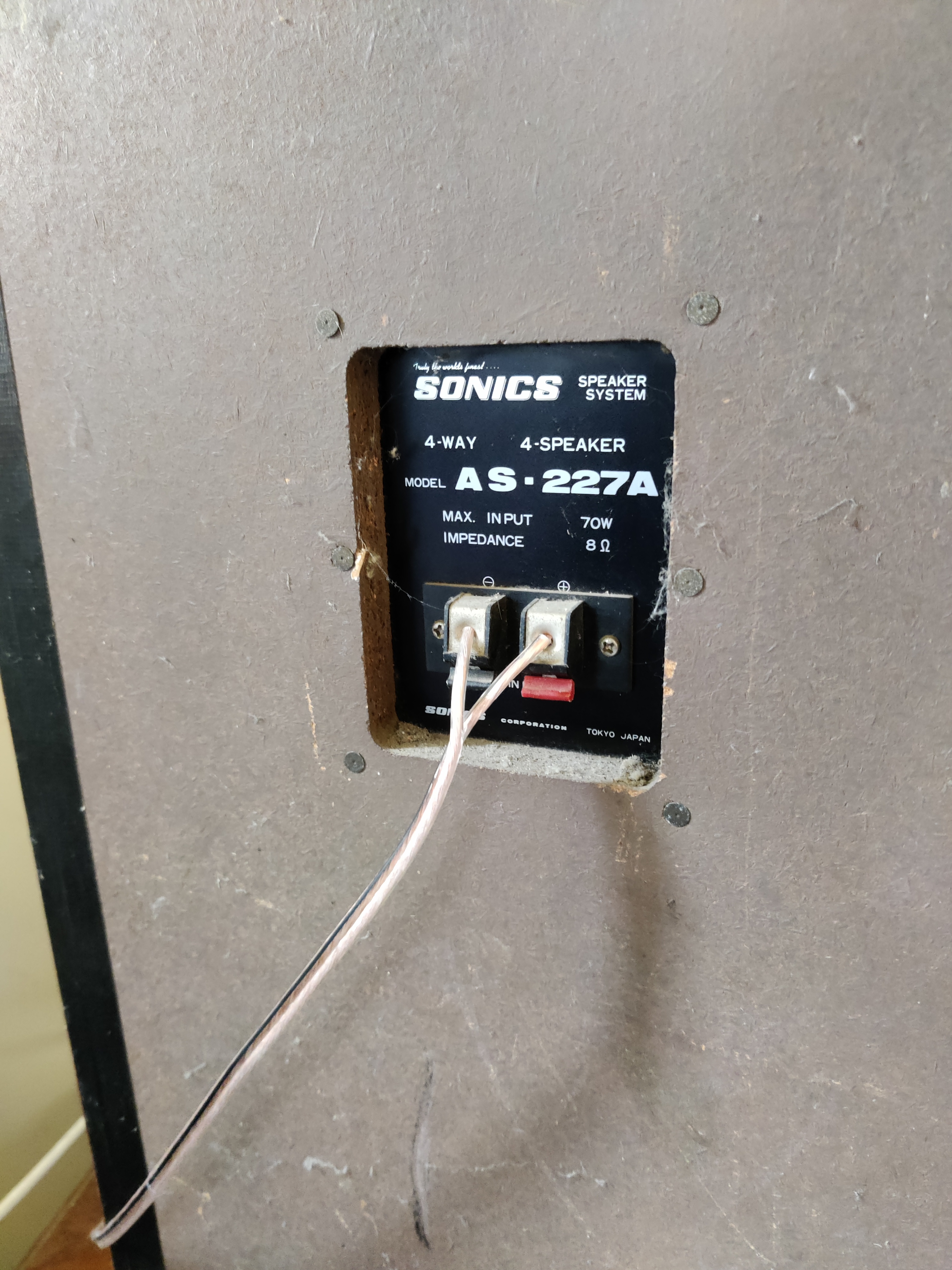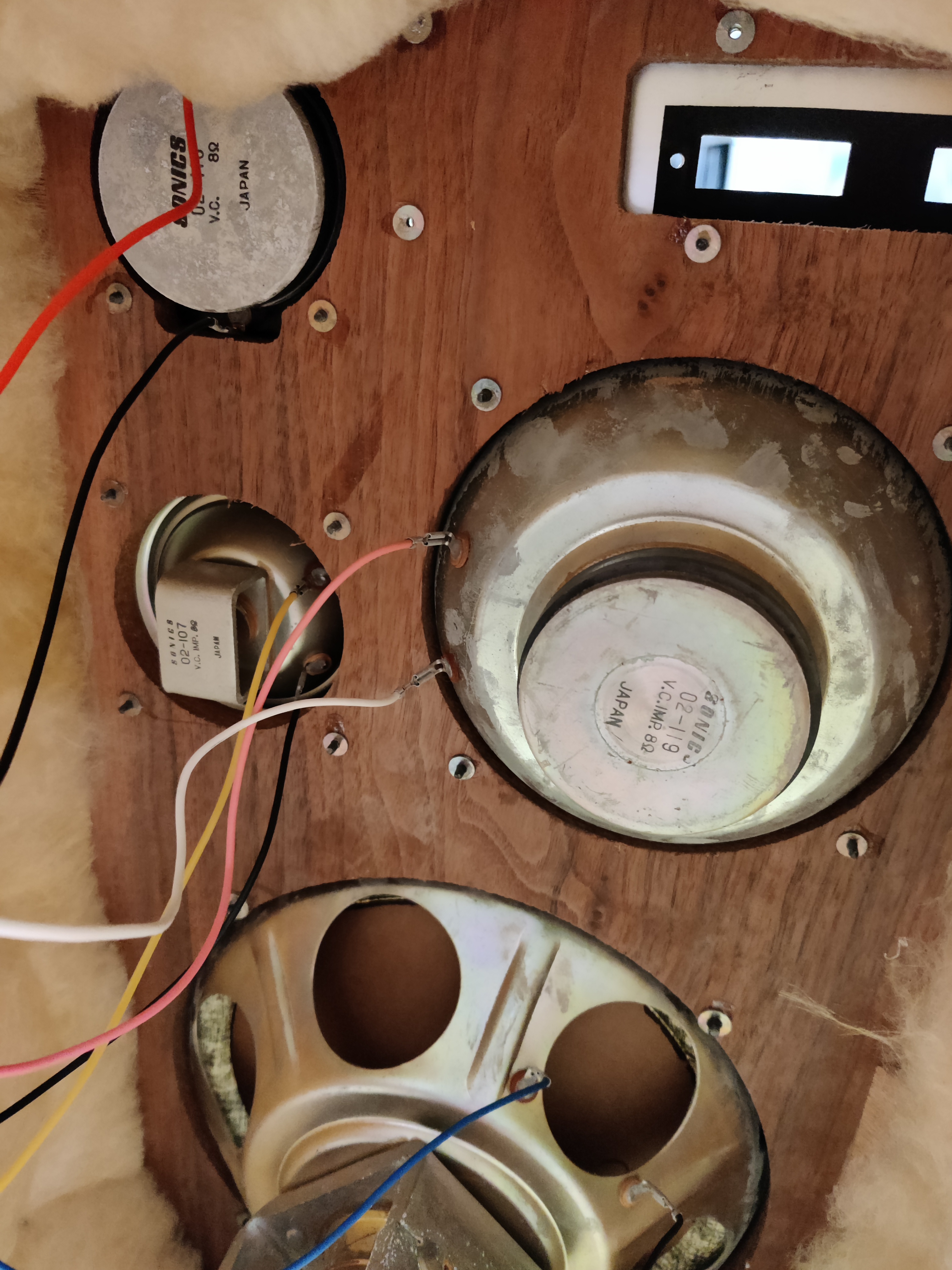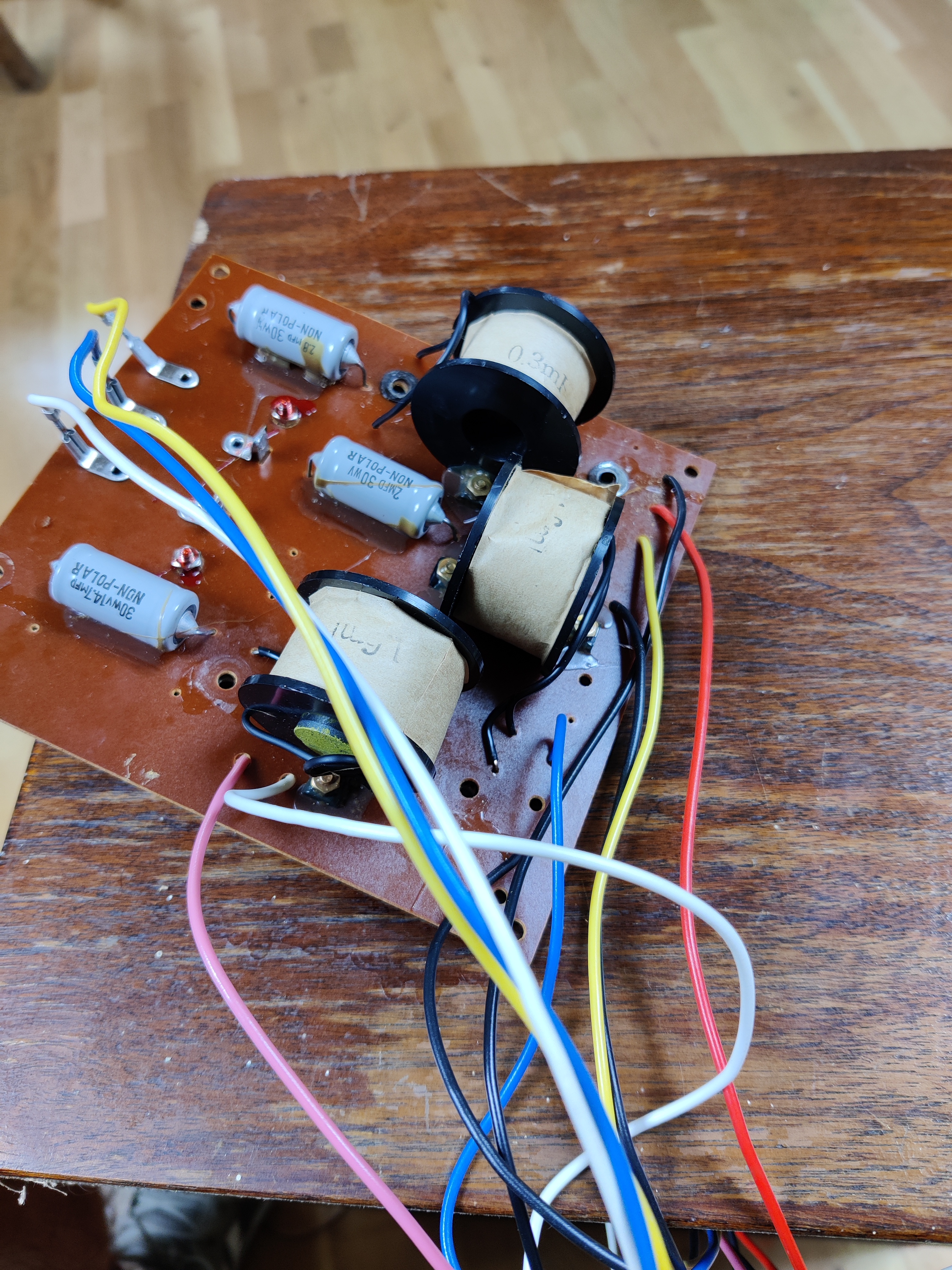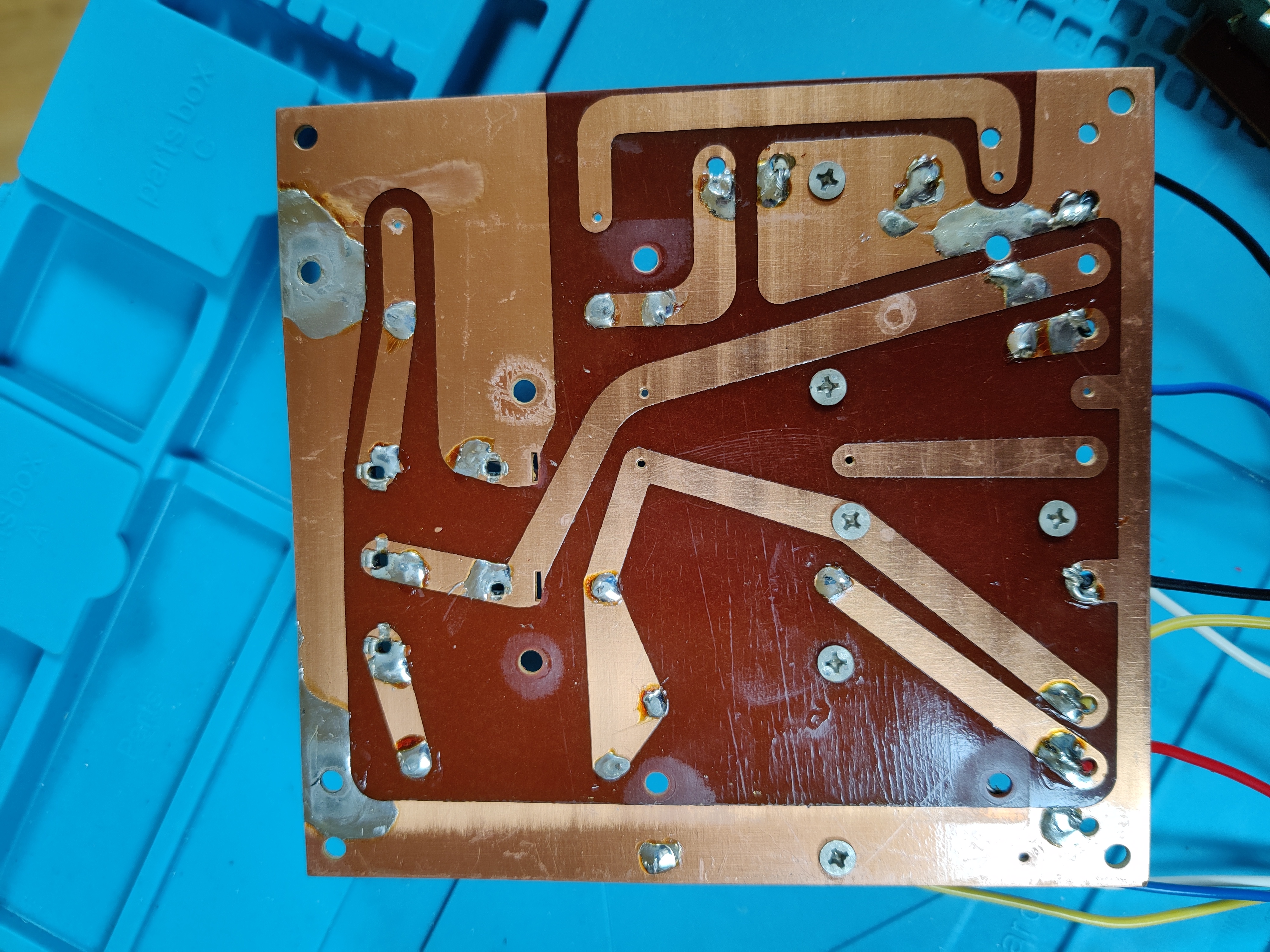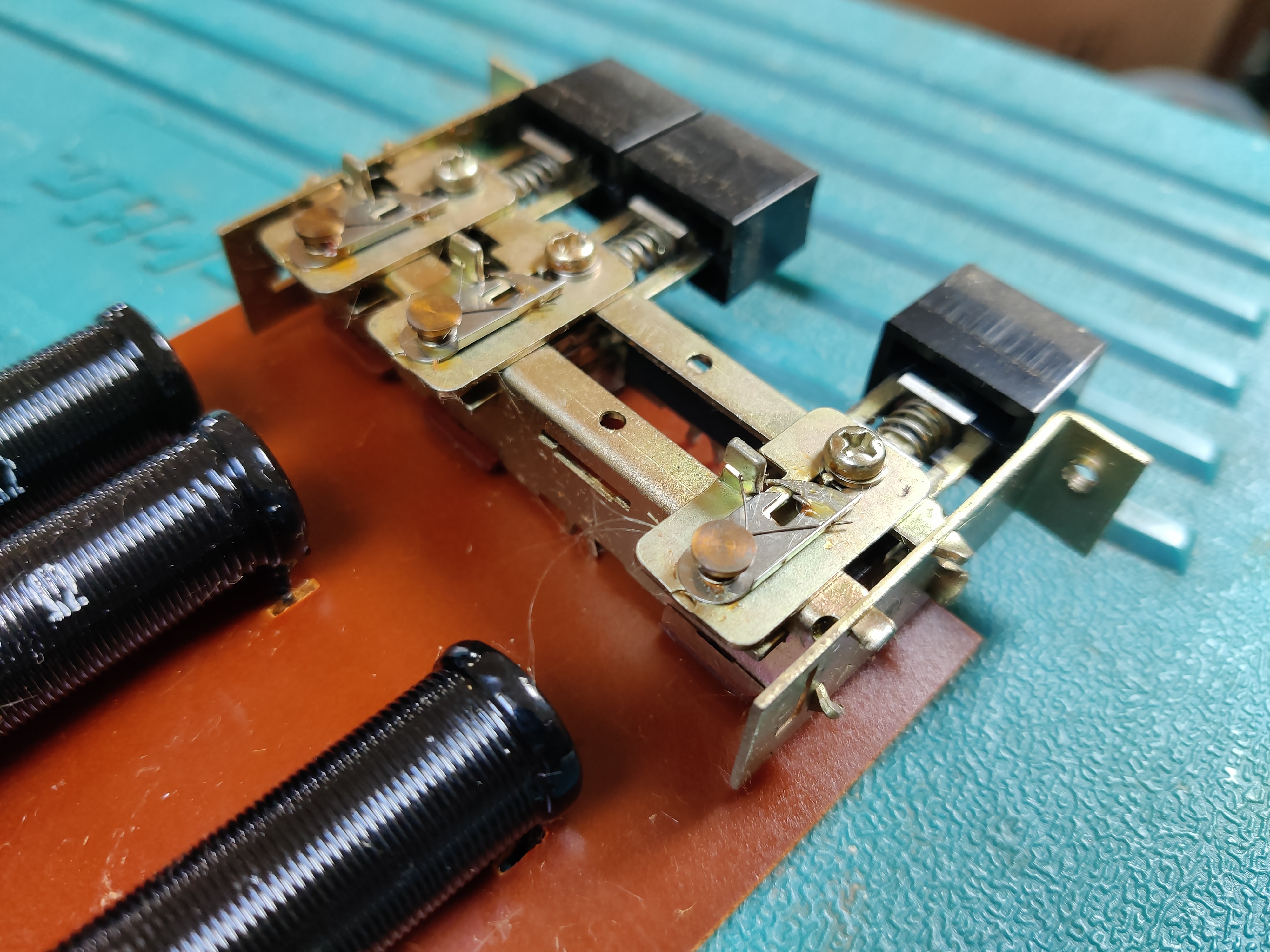 ---
Vintage Sonics AS-227A Speakers - Comments